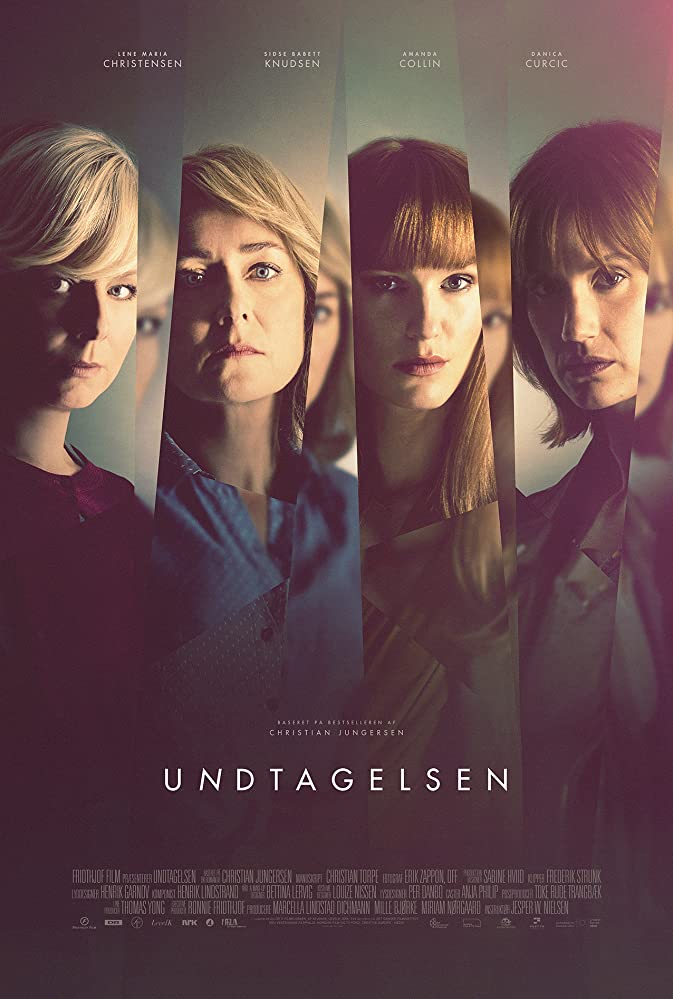 Undtagelsen / The Exception
The film 'The Exception' is a Danish film based on Christian Jungersen's bestseller.
When Iben and Malene both receive death threats, they realize that their work at the Danish Center for Information on Genocide has put them at risk.
The suspicion lands on a Serbian war criminal about whom they write articles, but as a case of office bullying escalates, they slowly begin to consider whether the evil could come from themselves.
The film is a nerve-wracking thriller that depicts how adult bullying can evolve into an eerie game of life and death. It is a tale of manipulation as a weapon, of wild paranoia and the many faces of evil.
Director: Jesper W. Nielsen

Production Co: Fridthjof Film